Free cloud for developers and lower prices
26 June, 2015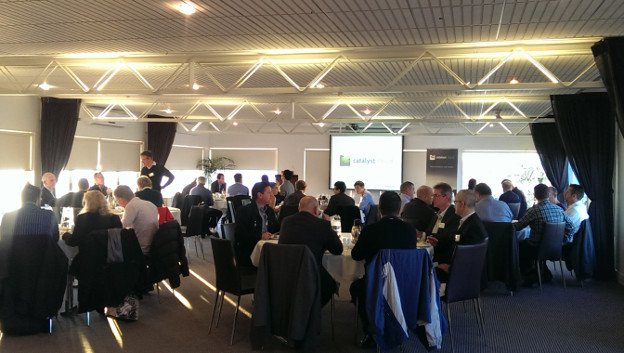 Catalyst, the New Zealand based global open source company, announced at a cloud breakfast in Auckland this week that New Zealand software development companies can build on the Catalyst Cloud for free.
Innovative New Zealand software development companies can apply for a $500/month credit on the Catalyst Cloud. A company could run 20 development servers with 2 vCPUs, 4GB of RAM, 40GB of storage each for eight hours per day, twenty days per month.
"Local development shops will now be able to spin up virtual environments, hack away on development branches and finalise changes before they push to production.
"This development grant opens up opportunities for experimentation and innovation and will enable those businesses to generate value for their customers at no cost and no risk," said Don Christie, Catalyst Director.
"We want to stimulate the development of cloud native applications that realise and deliver all benefits of cloud computing to New Zealand customers," said Bruno Lago, Catalyst's Cloud lead.
At the breakfast Catalyst announced upcoming changes in pricing to object storage and data transfer.
The object storage price will be halved to NZD 0.20/GB per month when the second generation of service goes live. The new object storage service will replicate data across regions, for increased data durability and fault tolerance.
Catalyst also described how it expects to announce in the coming weeks a reduction in price for national data transfer.
The Catalyst Cloud is New Zealand's first fully automated and API-driven cloud, providing comprehensive infrastructure and platform services (IaaS and PaaS). It enables companies to serve New Zealand customers better with lower latency and guaranteed data sovereignty.