Aotearoa's own cloud provider
Remember that old phrase, 'World famous in New Zealand'? Back in the day, it was a self-deprecating way for Kiwis to acknowledge that local companies and products might be loved by New Zealanders, but they were hardly going to set the world alight.
Those days are gone.
In the 2020s, New Zealand technology and businesses compete on the global stage. And there is no reason New Zealand organisations can't enjoy state-of-the-art cloud services – delivered right here in Aotearoa.
Everything you need from cloud services
Our customers value the data sovereignty, onshore guidance and support that come from partnering with Aotearoa's only locally owned cloud provider. We hold an All-of-Government Cloud Framework Agreement, so public sector clients have the assurance they're dealing with an approved cloud services supplier to the New Zealand Government.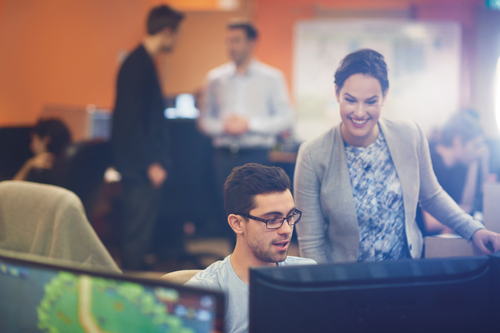 We've designed our cloud services to be accessible and easy to implement, with expert local support. Services are priced in NZ dollars and our invoicing for New Zealand customers does not change with fluctuating exchange rates, giving you price certainty.
Catalyst Cloud is dedicated to growing the digital economy in Aotearoa, with every dollar spent on our cloud solutions driving local innovation, talent and growth. We are also mindful how much energy data centres use, which is why we only buy power from companies that generate from renewable sources.
Aotearoa's organisations deserve to have their critical cloud infrastructure and data under the control of New Zealanders, accountable to our laws and regulations, and nobody else's. Catalyst Cloud is here to make that vision a reality.