The five essentials of being a 'true' cloud provider
24 August, 2022
The adoption of cloud computing is continuing to expand in large and small organisations, with NZ public cloud spend expected to grow year on year by more than 22%. Yet there is ongoing confusion around what defines authentic cloud computing.
Cloud computing uses technology 'as a service'. It provides users with on-demand access to automated provisioning of computer system resources such as storage, compute, machine images, containers and network services.
The internationally recognised cloud computing definition from the National Institute of Standards and Technology (NIST) lists five essential characteristics of true cloud computing. These are:
On-demand self-service,
Broad network access,
Resource pooling,
Rapid elasticity or expansion, and
Measured service.
Catalyst Cloud was the first, and remains the only, New Zealand owned and operated cloud provider to offer these five essential characteristics of cloud computing. We've been providing true cloud infrastructure and platform services since 2014. Catalyst Cloud enables IT professionals to build, deploy and manage web applications through our three cloud regions in New Zealand via a user-friendly web dashboard or APIs.
The five essential characteristics are the foundations of cloud computing. They enable end-users to reap the promised benefits of true cloud computing services – providing a fast, secure, flexible, scalable cost-saving and on-demand self-service user experience.
1. On-Demand Self-Service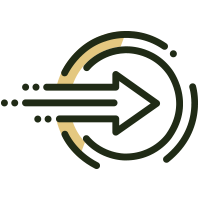 An on-demand self-service cloud provider offers a completely automated service. This means users can access, manage, and monitor cloud resources themselves anywhere and at any time, without having to go through an IT department, call centre or similar. By using hardware and software as a service, you remove a lot of complexity from your day to day work.
At Catalyst Cloud, we offer a 100% self-service web interface and API for a variety of services, such as compute, object storage and Kubernetes, to make cloud computing easy and convenient. Our cloud is built on OpenStack, the most widely deployed open source cloud software in the world, giving users the ability to provision (or de-provision) services on the fly so that you use no more or less than what you need. For instance, when a user requires storage, server, or network resources, the requests are automatic and the service requested is immediately available.
2. Broad Network Access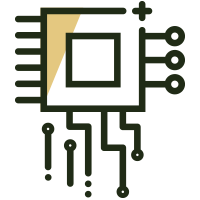 A true cloud service must be widely accessible over a communication network, such as the internet or a local area network (LAN) which can be the case for private clouds. Our public and private cloud computing services can be accessed from any location over any internet-enabled device.
The quality of broad network access is significantly impacted by network bandwidth and latency. With three local data centres throughout New Zealand, Catalyst Cloud enables faster user experience and lower network latency compared to off-shore providers. We have customers who have reported a 30% faster user experience after on-shoring their web applications with us. This is particularly important for time sensitive projects.
3. Resource Pooling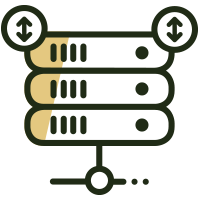 Cloud computing is designed to service multiple clients from the same resources – whether that be networks, storage, applications, servers or physical infrastructure. The resource pool of a data centre must be extensive and flexible enough to simultaneously service multiple customer requirements without impacting performance.
This shared multi-tenancy approach is a very efficient model but can raise concerns around privacy and security. Data sovereignty is an increasingly important issue. There are growing concerns over New Zealanders' personal data being held with foreign cloud providers. At Catalyst Cloud, protecting our customers' data is our top priority. Having attained two gold-standard international information security ISO certifications gives our users the added peace of mind that data is securely safeguarded. Plus, since Catalyst Cloud is owned, operated and controlled by New Zealanders, our customers' data is protected by local law and data privacy regulations.
4. Rapid Elasticity and Scalability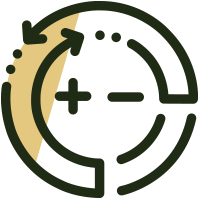 Your organisation's needs fluctuate depending on demand. The ability to rapidly expand or reduce cloud computing services accordingly is essential. True cloud computing enables resources to be provisioned on-demand or automated based on preset parameters. This flexibility means users have the exact resources and capacity needs to accommodate varying workloads, at any point in time.
At Catalyst Cloud, our infrastructure and platform services can be scaled up and down as you need. Our compute service, for example, allows you to obtain and configure compute capacity according to business demand with no waiting or lead times. You can create or scale compute capacity needs up and down in seconds via the web dashboard or APIs.
5. Measured Service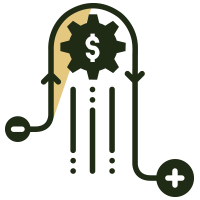 Cloud computing is based on a 'pay-as-you-go' pricing model. Similar to utilities, the cost of service is based on actual consumption. The capability to track and measure services is beneficial for both the user and provider. It provides clear billing, reporting, and control over resource requirements.
With Catalyst Cloud you only pay for what you use and you can change your resources on the fly, with no upfront investments or long-term commitments. For instance, if you need additional compute power to crunch numbers for a day, you will only pay for however long it takes to complete the task. In a traditional system, you would have to pay for an entire month of use. On the Catalyst Cloud, you only pay for your resource use down to the minute. And if you realise during the task that more power is required, you can automatically increase the compute capacity without the need for provider administration. Once your task is complete, you can turn off the resource requirement, and the bill stops there. This optimisation of resources saves both money and time.
Conclusion
The five essential characteristics are the building blocks of true cloud computing. Catalyst Cloud is the only New Zealand owned and operated cloud provider based on the NIST internationally recognised definition. This puts us in the same category as international providers such as Amazon Web Services and Microsoft Azure. Other New Zealand cloud service providers may go part of the way, with virtualisation or storage services, but these are not generally regarded as true cloud services.
By adopting a true cloud provider, users will experience the benefits of on-demand self-service access to computer system resources, fast and secure user experience, rapid deployment according to business needs, and cost savings through a measured service.
Let's talk
Talk to us today to find out more about how Aotearoa New Zealand's own true cloud computing services, tailored especially for the local market, can help you.
Or want to try our services with no obligation? Sign up now and get $300 of cloud services on us.