22 October, 2019
As more workloads move to the cloud, organisations are learning to reconfigure their systems in a way that allows them to take full advantage of the flexibility and scalability that comes with the cloud.
However, research from Capgemini, Forbes and others indicate that cloud adoption in Australia and New Zealand still lag a few years behind North America and Europe.
Techday spoke to Catalyst Cloud Managing Director, Bruno Lago, where cloud adoption in these regions is headed.
How has the adoption of cloud technologies in New Zealand and Australia impacted the growth of Catalyst Cloud in NZ?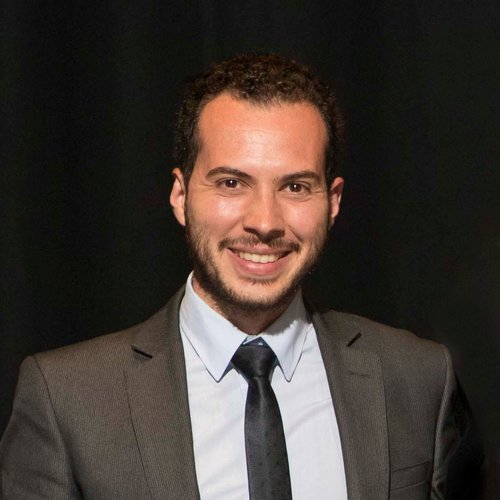 It is commonly thought that NZ and Australia are early adopters of cloud computing, but research from Capgemini, Forbes and others indicate that cloud adoption in these markets lag a few years behind North America and Europe.
That said, growth in the APAC region has been solid and is estimated to reach USD $23.8 billion in 2020.
Launched in early 2014, Catalyst Cloud benefited from the latent pain and demand in the New Zealand market for true cloud computing services.
The services being marketed as cloud back then didn't meet the five essential characteristics of cloud computing according to NIST.
Being the first true cloud provider market in NZ allowed us to grow two times faster than the growth rates forecast by Forrester Research for the APAC region.
What are the most important trends impacting cloud adoption in New Zealand currently?
The demand for Software-as-a-Service solutions is very high in New Zealand and surpasses the growth and adoption of PaaS (Platform-as-a-Service) and IaaS (Infrastructure-as-a-Service).
Forrester research estimates the SaaS market in APAC is currently double the size of PaaS and IaaS combined.
This is no surprise, because SaaS is considered the easiest and quickest path for most businesses to realise the benefits of cloud computing.
For businesses that develop and/or run their own applications, there is a strong preference and a shift towards platform services like Kubernetes or Serverless computing.
PaaS frees more of their developers' time from maintenance tasks, enabling them to focus on things that matter and differentiate their business.
Many organisations have initially migrated their existing systems as they are to the cloud – a 'lift and shift' approach.
They are now moving to the next step on their journey and starting to transform these systems, so they can fully realise the benefits of cloud computing.
They are adopting cloud-native architecture patterns, DevOps practices (such as infrastructure as code) and modern tools that are a better fit for the job.
The days of having a single cloud provider are gone.
Most organisations we know have multiple public cloud providers and often private cloud solutions.
They are sourcing services according to the strength, suitability and price of each provider.
As a consequence, technologies that abstract differences between cloud providers (like Kubernetes) are increasing in popularity.
What is Catalyst Cloud doing to take advantage of these trends?
In October 2018, Catalyst Cloud released New Zealand's first Cloud Native Computing Foundation (CNCF) certified Kubernetes platform.
This puts Catalyst Cloud among the front-runners of companies worldwide developing emerging standards for cloud computing and provides a solution to the New Zealand market.
Acknowledging benefits and market demand for private cloud computing, we have also developed a managed private cloud service that builds on our proven experience in running NZ's most advanced public cloud.
In essence, we manage private cloud regions as if they were part of the Catalyst's public cloud, using the same software, team, and operational procedures.
A key point of difference of this service is that it truly delivers our full cloud service catalogue to customers (Kubernetes, Compute, Object Storage, etc.) not just a few selected services.
Why was there a need to offer a Kubernetes service in New Zealand?
The number of organisations that need to host their applications in the country is still very high.
Common reasons for this include reduced network latency (better performance to end-users based in NZ), reduced cost of data transfer (transferring data within NZ is cheaper than sending data to Australia or USA), better face-to-face support, desire to support the local industry, privacy and data sovereignty constraints.
In my personal opinion, not having true cloud computing onshore is not acceptable to any country that acknowledges the importance of the digital economy to its future.
Cloud computing is an essential infrastructure for the digital age and as essential as generating our own power; we wouldn't dream of sourcing all our electricity from Australia.
Nowadays, consumers of digital services expect the applications they use to be available and functional all the time.
This expectation is leading IT professionals to research, develop and adopt architectural patterns that enable more efficient delivery of digital services.
The demand and use of containers and Kubernetes come from a deep realisation that there is a better way to package, deploy and run applications.
While the patterns employed by these technologies aren't new, they have certainly made them easier to understand and consume.
What was once available to only a few IT giants is now accessible to every individual and business out there.
At Catalyst Cloud we consider Kubernetes the second wave of innovation in cloud computing (Cloud 2.0).
When it comes to digital services, the levels of efficiency and agility it enables is a quantum leap compared to previous technologies.
This will enable early adopters to once again disrupt their respective industries and demonstrate they can be much more cost-effective and agile to respond to customers' demand.
Read the full Techday Interview here.
About Catalyst Cloud: The New Zealand owned company has offices in Wellington and Auckland and provides locally based cloud services at international standards. Catalyst Cloud has been offering Cloud Computing services for over four years and became an independent company within the Catalyst IT group in August 2017.