Can you afford to lose your business data through hardware failure, software malfunction or malicious ransomware attack?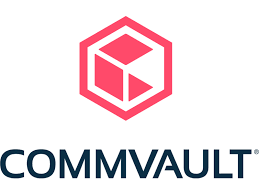 Thinking has designed and built a multi-vendor backup and archive solution based on the Catalyst Cloud object storage service.  This object store can be either tied to a single location in New Zealand or distributed across multiple locations for added geographic redundancy.

This backup and archive solution presents flexibility and large storage capability to enterprise backup products like Veeam and Commvault, as well as file based backup solutions such as FTP or Robocopy.
Data is secured at rest and in transit, with access to the object store authenticated for added security.
Our solution uses a combination of redundant storage onsite as well as the object store in the cloud meaning a client can have the option of rapid restore locally as well as off premise archive or backup restore capability.
The object store is based in Catalyst Cloud's New Zealand data centres so any requirement for data sovereignty is fulfilled by the solution keeping your data within New Zealand legal jurisdiction.
About Thinking
With 34 years of networking and security expertise, Thinking are trusted security consultants for some of the largest enterprises in NZ. We are leading local experts in the design and delivery of bespoke cloud security systems, providing enterprise grade management and monitoring for your IT infrastructure.